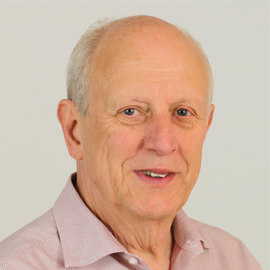 – During the past year, we have gained a lot of experience of digital events. We believe in this format and we're looking forward to Digital Scanautomatic and ProcessTeknik with great anticipation, says Torbjörn Lundberg, CEO of SMC Sweden.
As an international group, SMC has participated in, or has itself organised, as many as five digital expos and conferences since the pandemic broke out.
– There are of course both advantages and disadvantages, says Torbjörn Lundberg.
– But if you look at the pure knowledge transfer around new products, applications, etc., I actually think that the digital format works at least as well as the physical one.
During Digital Scanautomatic and ProcessTeknik in October, SMC plans to present 15-minute seminars with new products and conceptual descriptions of compressed air systems, as  well as live streaming.
He is not afraid to try something new; indeed, he thinks that it will move the business forward:
– We have such positive experiences of digital events, says Torbjörn.
– Admittedly, you can miss a lot when it comes to follow-ups compared to regular trade fairs, but on the other hand you get direct inquiries about challenges, about applications or about projects that the customer is planning.
Exhibiting at the digital fair this autumn is part of SMC's long-term plan.
– We want to strengthen our image. Our goal is to become the market leader in Sweden, just as we are today in several areas of the European market.
Torbjörn believes that business relationships benefit from a digital trade fair across several parameters.
Above all, it is highly efficient. Companies can launch their new products here and at the same time answer questions about new concepts. Saving on compressed air saving is a concrete example in SMC's case
– With compressed air optimisation there is less need for both compressed air and electricity. And carbon dioxide emissions are significantly reduced. In this way, we're adding to long-term sustainability, which is an overall goal for our business.