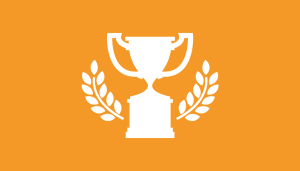 The brand new Swedish Technology Prize is awarded in conjunction with Scanautomatic, ProcessTeknik and Nordic Food Industry. It aims to recognise, reward and reward companies that have done a great job of improving production opportunities in industry through innovation.
To be nominated for the Swedish Technology Prize, the product must be of great interest for industrial automation, process automation and digitalisation. When evaluating entries, the jury pays particular attention to the characteristics of the products from a sustainability perspective.
The Swedish Technology Prize will be awarded on 20 October at 14:00 on the stage at IndTech Lounge B 09:51.
The Swedish Technology Prize promotes innovation and encourages active sustainability work. There are two awards: the jury prize and the visitors' prize.
Lars Hamberg of RISE is one of the five jury members who help select the winner of the prize. For more than 25 years, Lars has been working on food production from a technical perspective.
– The prize is shared across all three fairs, and we have candidates from each of them. It's very exciting and important for our industry. To enter the competition, you have to submit your entry yourself. But we, in the jury, have also been looking for novelties. The aim of the award is to raise the level of innovation in the market. Both the jury and the visitors will vote and then we will award two prizes. We want to highlight news from Sweden and the amazing innovation that exists here. We also have the opportunity to award an honourable mention on behalf of the jury if we think a product is worthy of recognition, even if that particular product is not in this year's competition.
And the nominees for the Swedish Technology Prize 2022 are…
 Atlas Copco Compressor AB
HEIDENHAIN Scandinavia AB
IFM Electronic AB
Novotek Sverige AB
Schneider Electric Sverige AB
Jury for the Swedish Technology Prize 2022
Björn Langbeck, industrial expert, Tillväxtverket
Mats Björkner, ProcessTeknik, pumps and valves, Pumpportalen
Anette Winter, ProcessTeknik, engineer and technician, Chalmers Professional Education AB
Lars Hamberg, PhD food production, RISE
Staffan Folestad, consultant and visiting researcher, Chalmers (IMS), PhD, Assoc Prof