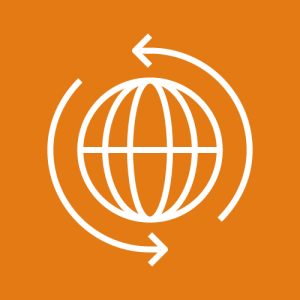 At the heart of Scanautomatic 2022 you will find three main topics: sustainable solutions, smart industry, and energy and electrification in industry. Each of these topics will be looked at in more detail and we will delve into their role for the industry of the future. First up: sustainable solutions!
The topic in brief
Sustainability plays an important role in all aspects of society. And by sustainability we mean environmental, social and economic. With the existing climate targets, there will also be tough demands on industry to adapt. This has led to the ongoing and major shift that industry is currently experiencing. Industry has a huge responsibility with regard to climate change and we all need to do what we can to help enable the transition.
Torbjörn Lundberg from SMC Automation is one of the keynote speakers at Scanautomatic 2022, so here's what he has to say about industry's role and responsibility when it comes to sustainability:
– It may not be known to everyone, but industry generates the single largest share of the world's CO2 emissions, at least if you also take into account the transport that industry requires as well as the heating of premises etc. We have a major task and a big responsibility to reduce industry's greenhouse gas emissions. We need to think about sustainability at all stages of the industrial value chain, from production and choice of suppliers to transport.
With combined forces and existing experience, competence and innovation in Sweden, we can turn industry's challenges into business opportunities. The link between digitalisation and automation of industry and sustainability is strong and therefore sustainable solutions is an obvious theme for Scanautomatic 2022.
– Global warming is perhaps, in the long term, the greatest threat to humanity. If we carry on as we are doing now large parts of the world will become uninhabitable in just a few decades. It is not only higher temperatures that pose risks and worsen living conditions. We are already seeing air quality deteriorating, extreme weather events becoming more common, and vector-borne diseases taking hold in entirely new areas, says Torbjörn.
Sustainability as competitiveness
There is a high level of innovation in Swedish industry. In fact, we are among the world leaders. This is something that is helpful on the journey towards achieving the current climate targets.
– It is important to us that visitors and exhibitors at Scanautomatic are exposed to the very latest solutions in automation and digitalisation. Sustainability plays an enormously important role in this. New solutions for industry are not relevant if they are unsustainable. Something that is also evident among our exhibitors, says Anki Fagerström, Business Manager for Scanautomatic.
We're following the ongoing developments, where sustainability is central and also important for competitiveness, with great excitement. A sustainability perspective is needed to compete in the future.
– At its most basic level, long-term sustainability means that companies can improve their chances of survival in the future by ensuring that the resources used by their business are managed and looked after in a responsible way; this is something that also contributes to a more sustainable planet. It's an area where industrial companies must assume an extremely important responsibility, concludes Torbjörn.