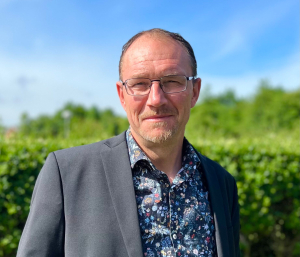 As we all know, industry is currently facing a number of challenges. There are many parameters that need to be taken into account as competition increases and major changes take place in energy supply. In order for machines and appliances in an industrial process to function optimally, they must operate in a disturbance-free electrical environment. This means less downtime in production, improved quality of the end product and fewer breakdowns, which in turn means increased competitiveness and better profitability. The solution is improved electrical quality.
Good power quality in an installation means that the power supply is free from disturbances, such as interruptions, voltage variations, transients, flicker, harmonics, grid asymmetry or reactive power.
– A secure and reliable electricity supply is essential for industry. Electrification is increasing while the electrical system is becoming more complex. Power quality is becoming more and more important in today's modern power environment with new types of energy generation such as wind and solar, says Jörgen Johnsson, Business Area Manager and Segment Manager for Industry at Hitachi Energy.
The consequences of poor power quality
The consequences of a lack of power quality can, depending on the sensitivity of the electrical equipment, be devastating. Among other things, it can degrade performance, cause stoppages or interruptions in production, shorten the life of equipment and cause permanent damage.
– Essentially, this is about economics. The consequences of poor power quality can be enormous. Depending on the industry, a stoppage in production can last anywhere from hours to years. Something that directly affects your ability to be competitive, Jörgen says.
"The electricity system should be seen as a symphony orchestra"
The common goals of reducing emissions in industry place high demands on the electricity system and its functionality.
– The electricity system should be seen as a symphony orchestra, filled with different instruments that should play together. In order to achieve these goals, it is important to take a holistic approach. Industry – both large and small – needs to interact with the power grid. For the combination of renewable energy, energy storage and energy carriers such as green hydrogen to work, we need the ability to analyse and improve the quality of electricity.
Working together to improve power quality
The production and consumption of electricity has changed dramatically, which is largely positive. But this brings more challenges when it comes to power quality. To enable better power quality for both industry and power grid companies, Hitachi Energy has entered into a partnership with Metrum, a world-leading provider of intelligent energy and power quality measurement systems.
– As I mentioned earlier, it is important to take a holistic view of the system. And that in turn creates a need to understand better how we use energy. We can reduce disturbances and cut energy losses while measuring and analysing energy flows. In our collaboration with Metrum, we can combine their measurement data with our analysis, products and support services and improve the quality of electricity in industry, Jörgen concludes.
It is with a breadth of solutions and through cross-border collaboration that the challenges of power quality and the energy transition in general can be overcome. At Scanautomatic 18-20 October, Hitachi Energy together with Metrum will take to the stage to highlight, through a number of real-life case studies, various ways to increase industrial competitiveness through improved power quality.