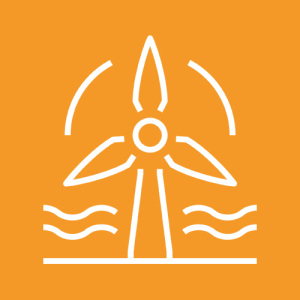 In Sweden, we have set the goal of becoming fossil-free by 2045. Industry plays a huge role in that journey. Today, industry accounts for about a third of Sweden's emissions. That's why major efforts are currently being made to convert energy and electrify the industry. Something that will be on the agenda at this year's Scanautomatic.
Why this topic?
Major changes are taking place in the industry's management of energy. The driving forces include the climate issue, energy efficiency, smarter use of resources and improved profitability. Industry can reduce its environmental impact from energy use by reviewing and changing its industrial production, products, transport, surplus heat, combustion and electricity use.
At Scanautomatic 2022, you will have the opportunity to meet experts and gain important insights into how we can enable the transition together.
Central to competitiveness
The consumption and production of electricity have changed a lot. This change is positive in itself, but it brings major complications in terms of electricity supply and quality.
– A secure and reliable electricity supply is essential for industry. Electrification is increasing while the electrical system is becoming more complex. Power quality is becoming increasingly important in today's modern electricity environment with new types of energy production such as wind and solar, says Jörgen Johnsson, Business Area Manager at Hitachi Energy.
Industry has been set some tough targets in terms of reducing emissions and switching to renewable energy. To achieve these goals, Jörgen believes it is essential to have a comprehensive approach to the power system.
– The electricity system should be seen as a symphony orchestra, filled with different instruments that should play together. In order to achieve these goals, it is important to take a holistic approach. Industry – both large and small – needs to interact with the power grid. For the combination of renewable energy, energy storage and energy carriers such as green hydrogen to work, we need the ability to analyse the quality of electricity.
A sustainable and uninterrupted electricity supply is essential for industrial competitiveness. Downtime, reduced performance or shortened lifetime of machines mean high costs.
At Scanautomatic, a number of experts will be on hand to discuss common challenges around electricity supply, show real-life case studies and highlight possible solutions.