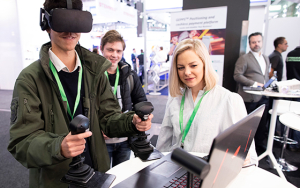 IndTech Lounge
One of this year's innovations is the IndTech Lounge – an area within the exhibition hall that provides ample space for presentations, meetings, and practical case studies from industry and academia. Many of the activities are part of the Scanautomatic seminar programme, but we're also creating opportunities for meetings that can lead to new collaborations and innovations. In addition, we bring together entrepreneurs, financiers and large companies through structured matchmaking.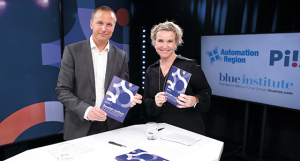 The Scanautomatic Stage
The seminar programme includes company case studies and technology insights around the three main themes of the fair: sustainable solutions, smart industry and energy and electrification. Automation Region and the strategic innovation programme PiiA are moderating and hosting the event.
See the seminar programme here »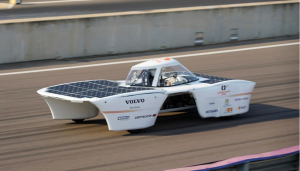 MDU Solar Team
Students from Mälardalen University have been competing for several years in the Bridgestone World Solar Challenge, a 300-mile race through Australia for solar-powered cars. Thanks to our partnership with the university, this year's race car will be on display in the IndTech Lounge and the students will be on hand to tell you more and answer your questions. Don't miss out!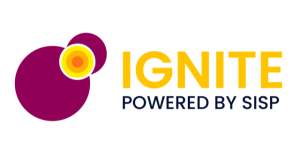 Matchmaking
A matchmaking session will be held on Wednesday afternoon, starting at 14.00 and led by Ignite Sweden. The aim is to bring together entrepreneurs, financiers and large companies to capture and accelerate new innovations.
You're welcome to contact Ignite Sweden if you'd like to know more »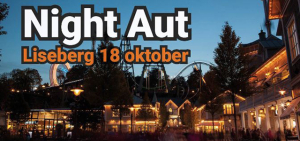 Night out in Liseberg
We'll end the first day of the fair in the best possible way – getting together with fun activities and dinner at Liseberg. Welcome to an exclusive night out for indtech nerds! Places are limited so you'll need to pre-register.
More information and registration »
---
IndTech is new technology that makes industry smarter and more sustainable. The IndTech Lounge is one of several initiatives aimed at promoting Swedish IndTech as a new national focus of excellence. The IndTech activities during Scanautomatic and ProcessTeknik are planned and implemented by Automation Region, the strategic innovation programme PiiA, Ignite Sweden and Svenska Mässan.